Minute Maid Park Seating Chart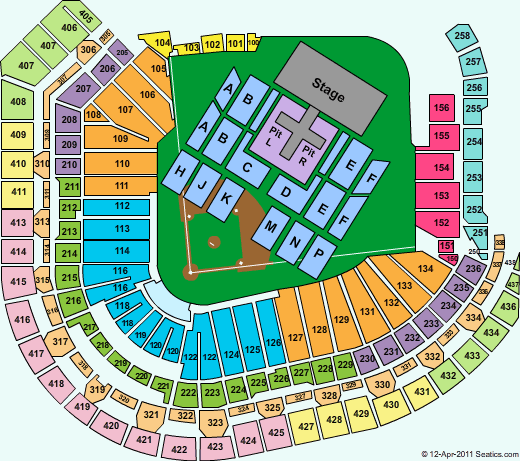 NOTE: Seating layouts may change depending on the event. Make sure you check the individual seating map when selecting your tickets.
There are 3 main levels in Minute Maid Park.
The first level consist of all the premium club seats as listed below:
Raymond James/Alex Brown Diamond Club
Insperity Club
Dugout Box A
Dugout Box B
Dugout Box C
Dugout I
Dugout II
Dugout III
Field Box A
Field Box I
Field Box II
Field Box III
Field Box IV
Landry's Crawford Boxes
Bullpen Boxes
Lexus Field Club
Batters Eye Box
Budweiser Brew House
The premium club seatings continue on the Second Level:
Club Box Homeplate-Honda Club Level
Club I-Honda Club Level
Club II-Honda Club Level
Power Club-Honda Club Level
Chevy Mezzanine
Torchy's Party Deck
Where else, the third level is open to single ticket holders:
Terrace Deck Home Plate
Terrace Deck Infield
Terrace Deck Outfield
View Deck I
View Deck II
Outfield Deck I
Outfield Deck II
What are the best seats at Minute Maid Park?
All seats are based on numbering thus, it is best that you click on the link below to check out the actual seating chart image before purchasing your ticket(s).
The Best Seats for any Houston Astros game are located along the infield in section 112-126. The other field level section makes for a nice alternative along the first and third baselines as well.
Also, the Crawford Boxes are a must if you want to pay to the price since it is a view you would want to experience in this ballpark!
Reserve your seat and order your tickets today! Visit the events page to get started.
For more information on the ticket policy and the preferred ticket provider please view the Minute Maid Park tickets page.
For all upcoming events at the Minute Maid Park please view the Minute Maid Park events page.